Posted On Aug 16, 2016
---
Planning for the 2016 Arizona Translators & Interpreters Annual Conference is in high gear! Mark your calendars!  Saturday, October 1, 2016, at Maricopa Integrated Health Systems located at 2601 E Roosevelt Street in Phoenix, AZ.
Keynote Speaker – Tony Rosado, USCCI.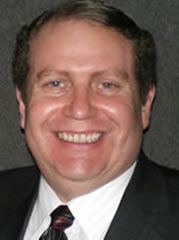 Mr. Rosado is the President and founder of Rosado Professional Solutions. He has been a freelance conference interpreter for almost 30 years; as a court interpreter, Tony is Federally, Colorado, and New Mexico certified, a PERITO TRADUCTOR by the Mexican Courts. He is an attorney from the Escuela Libre de Derecho in Mexico City. Mr. Rosado has worked as a lead translator in many public and private sector projects, including the FEMA manual during hurricane Katrina. He has worked as an interpreter for Azteca América, PBS and UNIVISION. As a Conference Interpreter, Tony has worked in the Americas, Europe and Asia, and has interpreted for politicians, internationally known personalities, athletes, heads of state, and royalty. He has interpreted for the TV broadcasts of the Presidential debates, and was the official radio interpreter for President Obama during the Democratic Convention in Denver. Mr. Rosado works as an interpreter with the United States Department of State, and the United States Department of Defense. He is an instructor of translation and interpretation for new and seasoned interpreters and translators, a freelance instructor of instructors for the Defense Language Institute (DLI) an advanced skills workshop instructor at the Western State College of Colorado, and a regular conference presenter at the American Translators Association (ATA) the National Association of Judiciary Interpreters and Translators (NAJIT) and other professional organizations.  He is the former Co-chair of the Colorado Association of Professional Interpreters (CAPI) Mr. Rosado has worked as voice talent in numerous documentaries, media commercials, websites, and industrials. He has interpreted for federal and state courts at all levels, USCIS, EOIR, Latin American Arbitration Commission, the Winter Olympic Games, and many others. Presently, he is a member of the American Translators Association and the National Association of Judiciary Interpreters and Translators.
Please mark your calendars for this premier professional development event. There will be sessions addressing different areas of our profession including legal, medical and community interpreting as well as translation and translation technology. Hope to see you there!
Additional confirmed speakers to date:
Rosanna Balistreri
Izabel Souza
Gloria Rivera Baldassari
Barbara Rayes-Bernett
Jaime Fatás Cabeza
Eliana Lobo
Gloria Rivera Baldassari
Dave Svoboda
Lucy Matticoli-Mason
Felipe Lopez
Hong Chartrand
Elida Testai
Aimee Benavides
Francesca Samuel
Registration: to register click here